Description
Maximise space and create an efficient working environment with the Loop Desk System. 750mm deep enviroboard tops, with scallop for cable access, and a recessed shared leg to create full leg access in long runs of workstations. The new loop leg dimensions offers a modern contemporary look.
Options:
80mm x 30mm Loop Leg
Single Support Rail
Choose between 1200mm, 1500mm or 1800mm desks
Choose between black or white powdercoated frames and legs (other powder coating colours are available)
Choose between wild oak or white scalloped top (Laminex tops also available)
Prices are based on Pick Up Holland Park – Delivery and Assembly options are available
White or Wild Oak tops, with black or white frames create a modern, clean look to your fit out.
Lead Time 3-5 Days
Customisation:

Desktops are also available in the Laminex range of commercial colours – Click Here for options
Laminex range of commercial colours – Click Here for options
Desk Screens are also available in the Autex range of colours and styles – Click here for more information or contact one of our team on 07 3393 9733 for the full range of options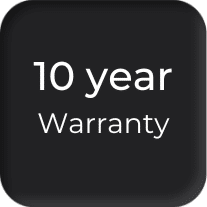 Downloads: