Description
The stylish Eternity Desk, in black or white frame, adds style to any office space.
Maximise space and create an efficient working environment with Rapid Eternity single sided workstations
The stylish Eternity leg, in black or white, adds style to each workstation without being intrusive, while the recessed leg between joining workstations creates full leg access.
Stylish 45 degree Eternity leg
Maximise office space
Large, medium or small desks
750mm Depth work top per user
Options:
Choose the number of persons required for your run of desks
Choose between 1200mm, 1500mm or 1800mm desks
Choose between black or white powdercoated frames and legs (other powder coating colours are available)
Choose between natural oak or natural white scalloped top (Laminex tops also available)

C

omes with 500mm high x 30mm thick fabric screens
Choose between black fabric screen with white frame or grey fabric screen with black frame
Prices are based on Pick Up Holland Park – Delivery and Assembly options are available.
Lead Time 3-5 Days

Also available in the Laminex Range of colours – Click Here for options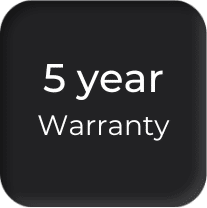 Specifications:
| SKU | Workstations | Overall Width | Overall Depth | Overall Height |
| --- | --- | --- | --- | --- |
| D-ELSWS1P1275 | 1 Person | 1200mm | 750mm | 1200mm |
| D-ELSWS1P1575 | 1 Person | 1500mm | 750mm | 1200mm |
| D-ELSWS1P1875 | 1 Person | 1800mm | 750mm | 1200mm |
| D-ELSWS2P1275 | 2 Person | 2400mm | 750mm | 1200mm |
| D-ELSWS2P1575 | 2 Person | 3000mm | 750mm | 1200mm |
| D-ELSWS2P1875 | 2 Person | 3600mm | 750mm | 1200mm |
| D-ELSWS3P1275 | 3 Person | 3600mm | 750mm | 1200mm |
| D-ELSWS3P1575 | 3 Person | 4500mm | 750mm | 1200mm |
| D-ELSWS3P1875 | 3 Person | 5400mm | 750mm | 1200mm |
| D-ELSWS4P1275 | 4 Person | 4800mm | 750mm | 1200mm |
| D-ELSWS4P1575 | 4 Person | 6000mm | 750mm | 1200mm |
| D-ELSWS4P1875 | 4 Person | 7200mm | 750mm | 1200mm |
| D-ELSWS5P1275 | 5 Person | 6000mm | 750mm | 1200mm |
| D-ELSWS5P1575 | 5 Person | 7500mm | 750mm | 1200mm |
| D-ELSWS5P1875 | 5 Person | 9000mm | 750mm | 1200mm |
Downloads: